Liquid Pouch Packing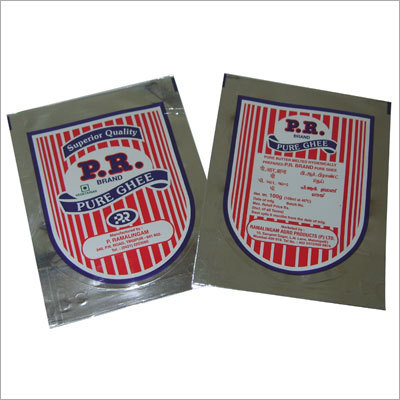 Liquid Pouch Packing
Product Description
Owing to a team of dedicated professionals and technologically updated infrastructure, we are engaged in manufacturing and supplying superior quality Liquid Pouch Packing. These pouches are used for packaging various liquid, soft, hard or creamy easily and nicely. Offered pouches are highly reliable as these are well tested for quality through various quality checking parameters. Moreover, Liquid Pouch Packing is available with complete facility of customization which include choosing the capacity, print, color and style.
Features of Liquid Pouch Packing:
Seamless finish
Durable
Resistance against moisture
FAQs of Liquid Pouch Packing:
Q: What Is Liquid Pouch Packing?
Liquid pouch packing alludes to the most common way of bundling different sorts of liquids, like drinks, sauces, oils, cleaning items, and that's just the beginning, in particular pouches to guarantee their protected stockpiling, transportation, and accommodation of purpose.
Q: What Kinds of Liquids Can Be Bundled in Pouches?
Liquid pouch packing is reasonable for many liquids, including juices, water, milk, soups, sauces, salad dressings, cooking oils, and family cleaning liquids.
Q: What Are the Advantages of Utilizing Liquid Pouch Packing?
Liquid pouch packing offers advantages like accommodation, versatility, productive capacity, decreased hazard of spills, adaptable marking, and broadened timeframe of realistic usability for the bundled liquids.
Q: What Materials Are Utilized for Liquid Pouch Packing?
Liquid pouches are normally produced using specific covered movies or obstruction materials that are intended to give impermeable seals, safeguard against dampness and foreign substances, and save the nature of the liquids.
Q: Are Liquid Pouches Resealable?
Numerous liquid pouches are furnished with resealable terminations, for example, zip locks or spouts, permitting shoppers to spill out the liquid and reseal the pouch for sometime in the future.
Q: Could Liquid Pouches Be Altered?
Indeed, liquid pouches can be modified with printed marking, logos, dietary data, use guidelines, and different subtleties to improve item perceivability and customer commitment.